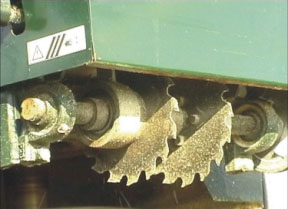 Twin Edger, is assembled at Ecosågen sawunit. Edger consists of two vertically mounted blades, diameter 200 mm, which can be moved laterally, adjusting board dimension, through a crank. The edger is activated and positioned with a lever and is driven by a separate electric motor.
The vertical edger blades, makes two tracks in the wood. Then the big sawblades are cutting cutting exactly at the bottom of these tracks. The board is then edged and sawn in the same operation, which is a technological breakthrough in the case of small scale sawmill cutting technology.
Edger blades are split in half, (design protected), which means that they are quickly and easily loosend for sharpening and other maintenance.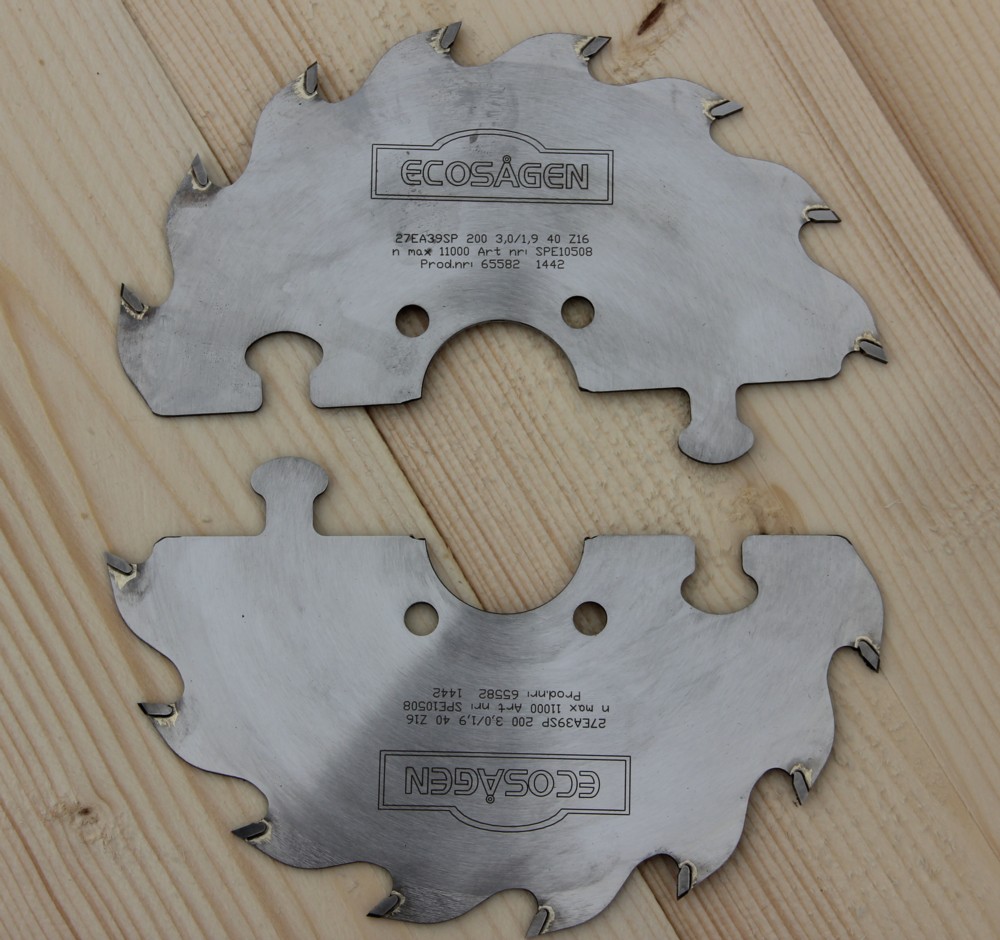 Technical data:
Max thickness of board
Min width of board


Max width of board


Engine
Adjustment of dimension
Saw blade
55 mm
25 mm
250 mm
4 kW
mekanisk
2 pcs carbide tipped