These upgrades to the Ecosaw have been developed based on ideas and requests from our customers.
Both upgrades and accessories fit all manufactured green saws since 1998.
Log roll
The log roll is used to easily adjust the log lengthwise when loading timber onto the saw table.
Easily mounted on the log lift of green saws.
Delivered in packages of two log rolls including fastening details.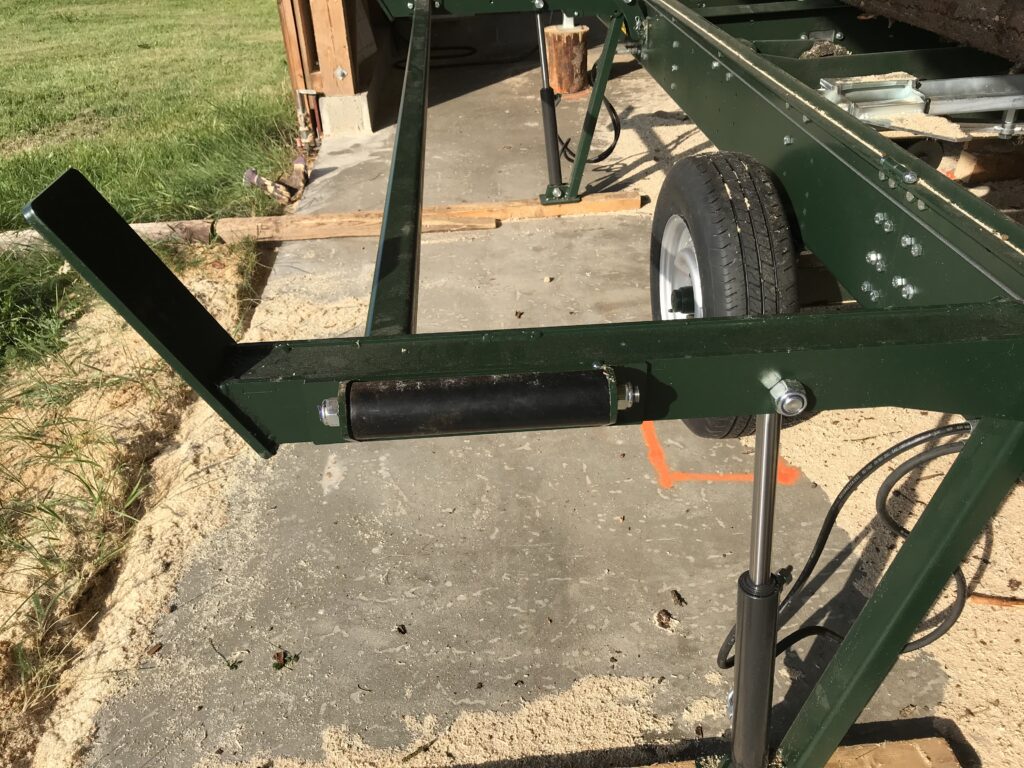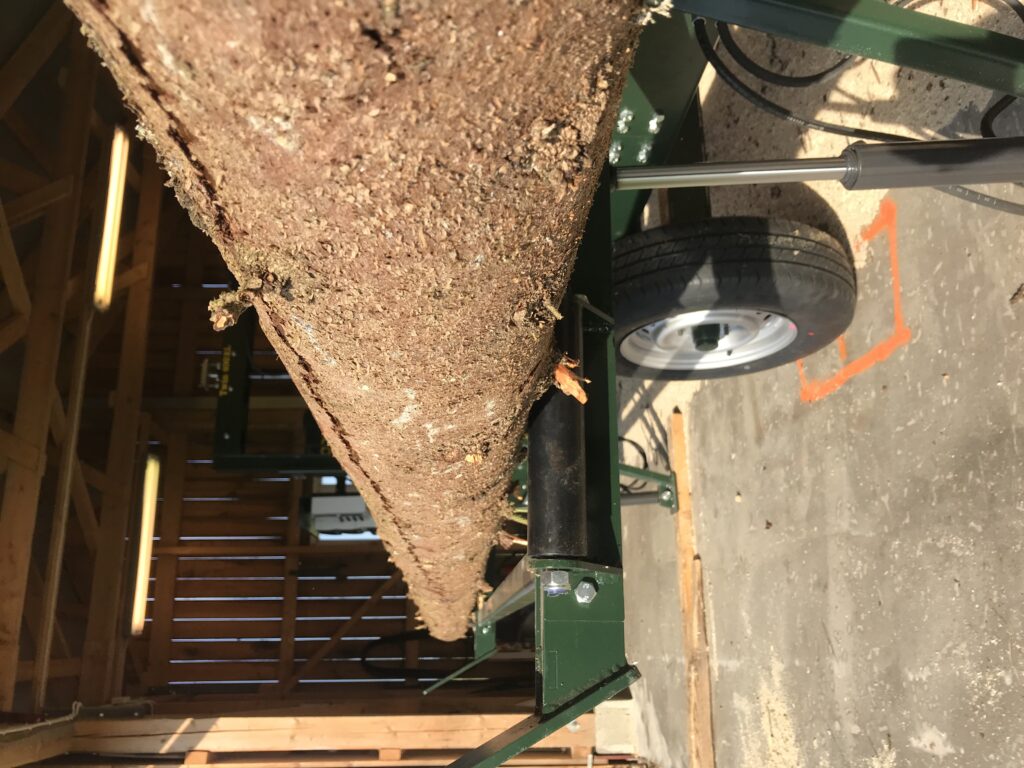 Rollover protection
Prevents logs from rolling over the saw when loading lumber onto the saw table.
Can be easily mounted on existing green Eco saws.
Board ejection kit
Automatic board ejection backwords, consists of an extension kit for the hydraulic tank and a strong plate on the saw unit for automatically ejecting the sawn boards backwards.  The saw unit push the boards backwords during the return cycle after each cut.
.
Suspension for cable wire

The kit replaces the previous plastic wear block plus a line wheel.
The advantages are that the wire does not jump off the pulley wheel and that it does not wear down in the same way as a plastic block.
The kit consists of a new sheet metal angle with a line wheel. The plate angle can be mounted in the same hole as the holder for the wear block.
The kit fits newer green saws that have a screw-on holder for the wear block. For older green saws, the attachment plate can be cut off with an angle grinder, but existing attachment holes can be used.